Inspiring Spaces for Elegant Modern Living.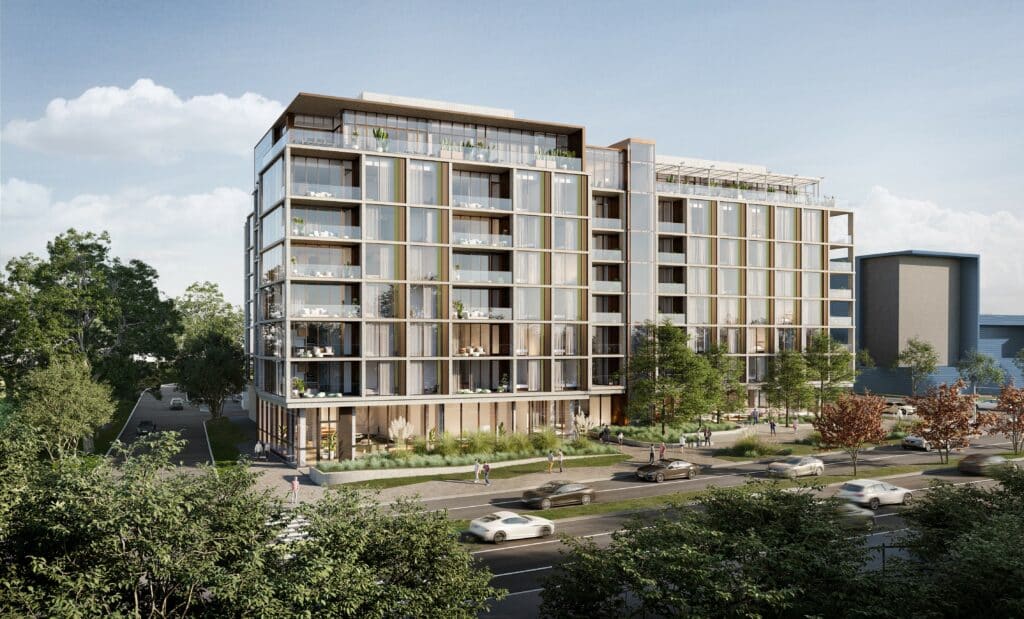 Your Greenhouse in the Park
Stunning views are a signature of your Loren experience. Expanses of dramatic floor-to-ceiling glass blur the distinction between inside and out, offering residents breathtaking northern views of the lake and city skyline, and western views across the park. A glass elevator direct from the lobby to our rooftop restaurant rises through the trees, welcoming local guests and visitors to enjoy the unforgettable panoramic lake and skyline vistas from our rooftop.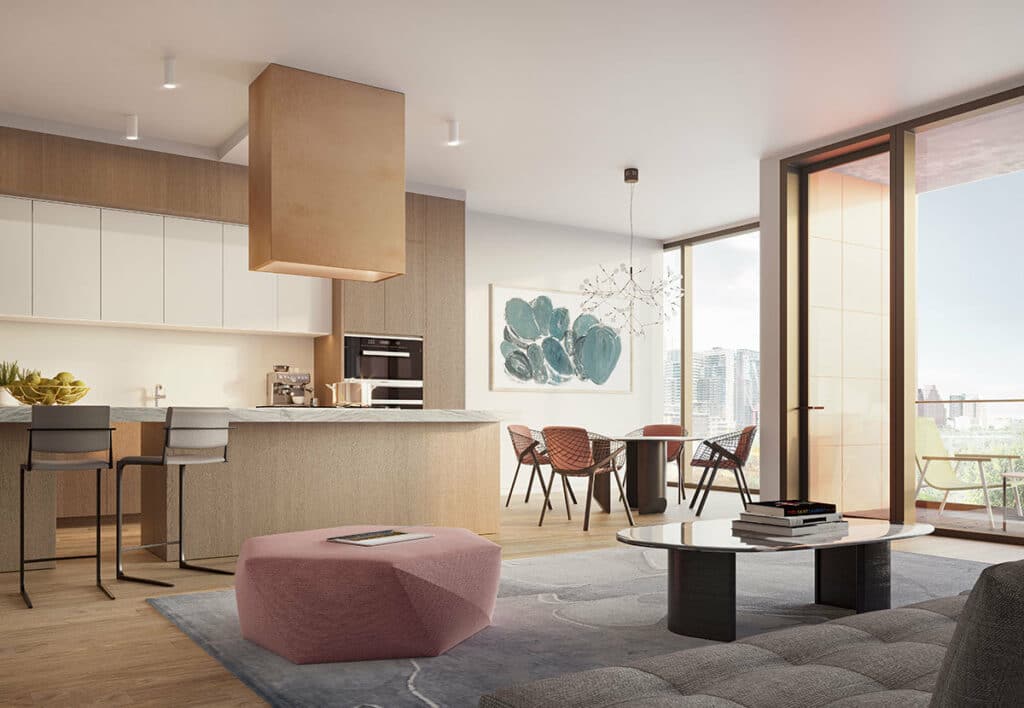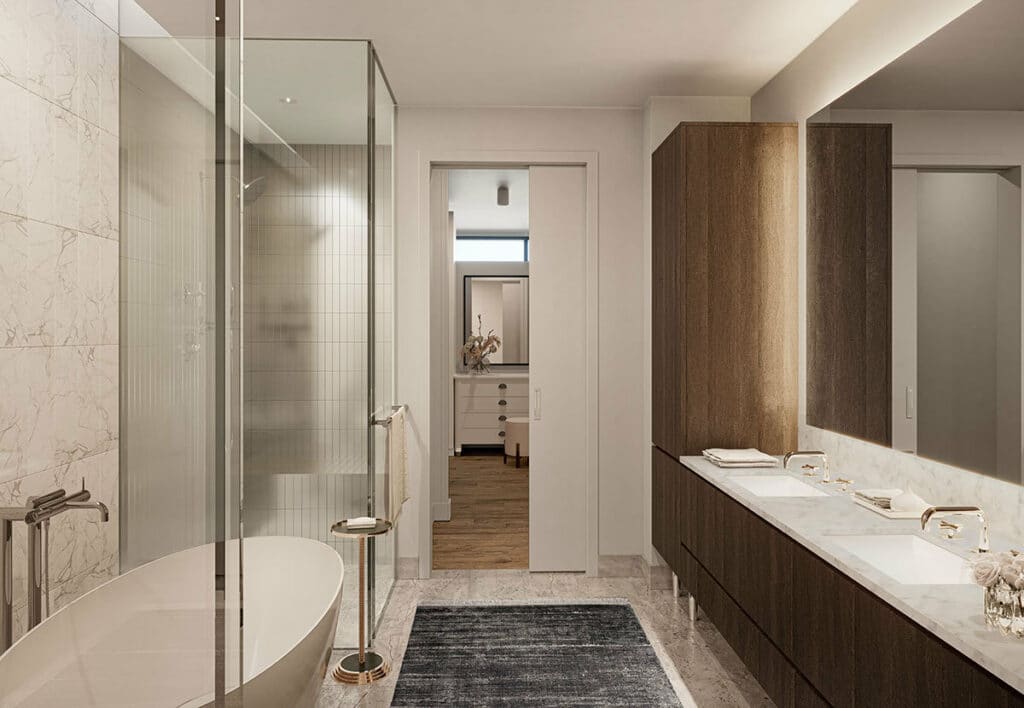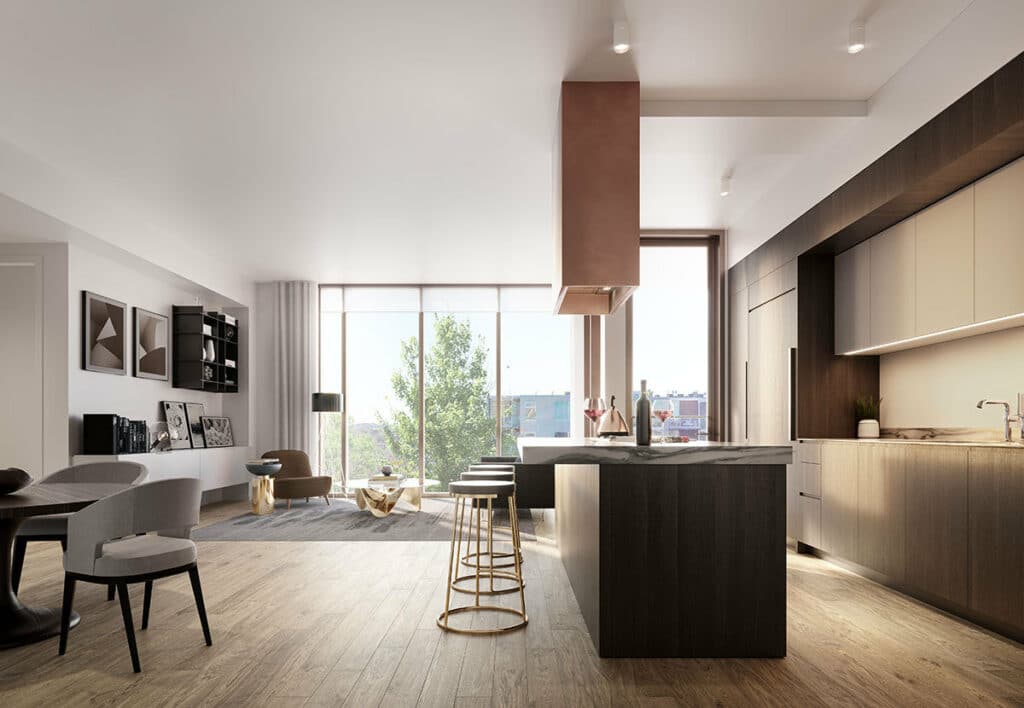 Luxe Parkside Living
Experience nature's beauty in a residence worthy of its distinctive surroundings. The Loren is a collection of 24 graciously designed residences, each offering spectacular views, luxury bespoke finishes, and finest-quality, timeless materials. Located minutes from the heart of Downtown Austin, The Loren offers residents a unique blend of urban convenience and natural charm.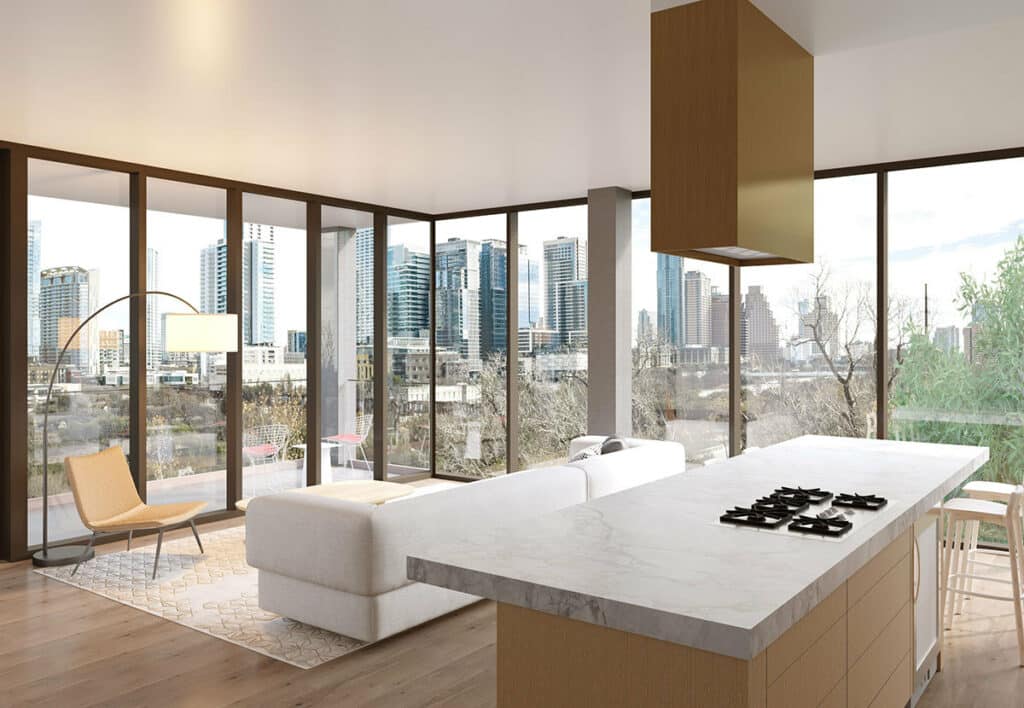 Unforgettable Views In Every Direction
Our residences and communal spaces offer dramatic panoramic views from every vantage point through floor-to-ceiling windows. Residents look out on Zilker Park to the west, and the lake and city skyline to the north.