Inspiring Spaces for Elegant Modern Living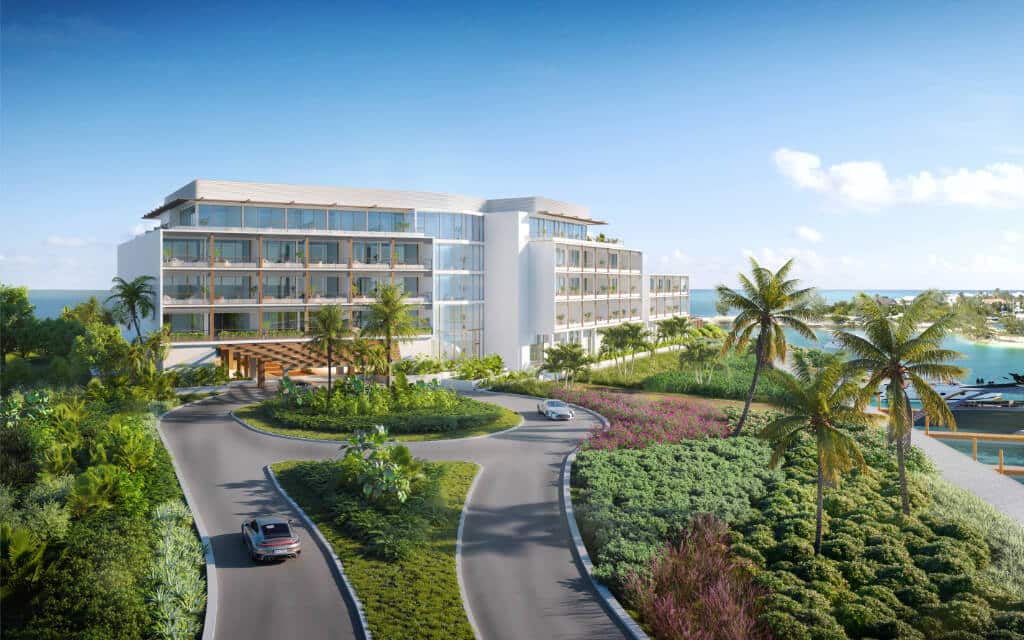 Seamless Blend of Nature & Architecture
The clean lines of our modern architecture, highlighted by wood, natural stone, and lush native greenery, reflect and accentuate the natural beauty that surrounds it—from the foliage encompassing the property, to the white sand shore, to the very contours of the land. The resort seamlessly blends luxurious accommodations, pool decks, the beach, and the ocean, offering breathtaking panoramic views of violet-pink sunsets to the west and the private marina and dunes of Grace Bay to the east. Likewise, the restaurant terrace blurs the line between hotel and beach, with dining options on the expansive wooden deck to tables in the sand.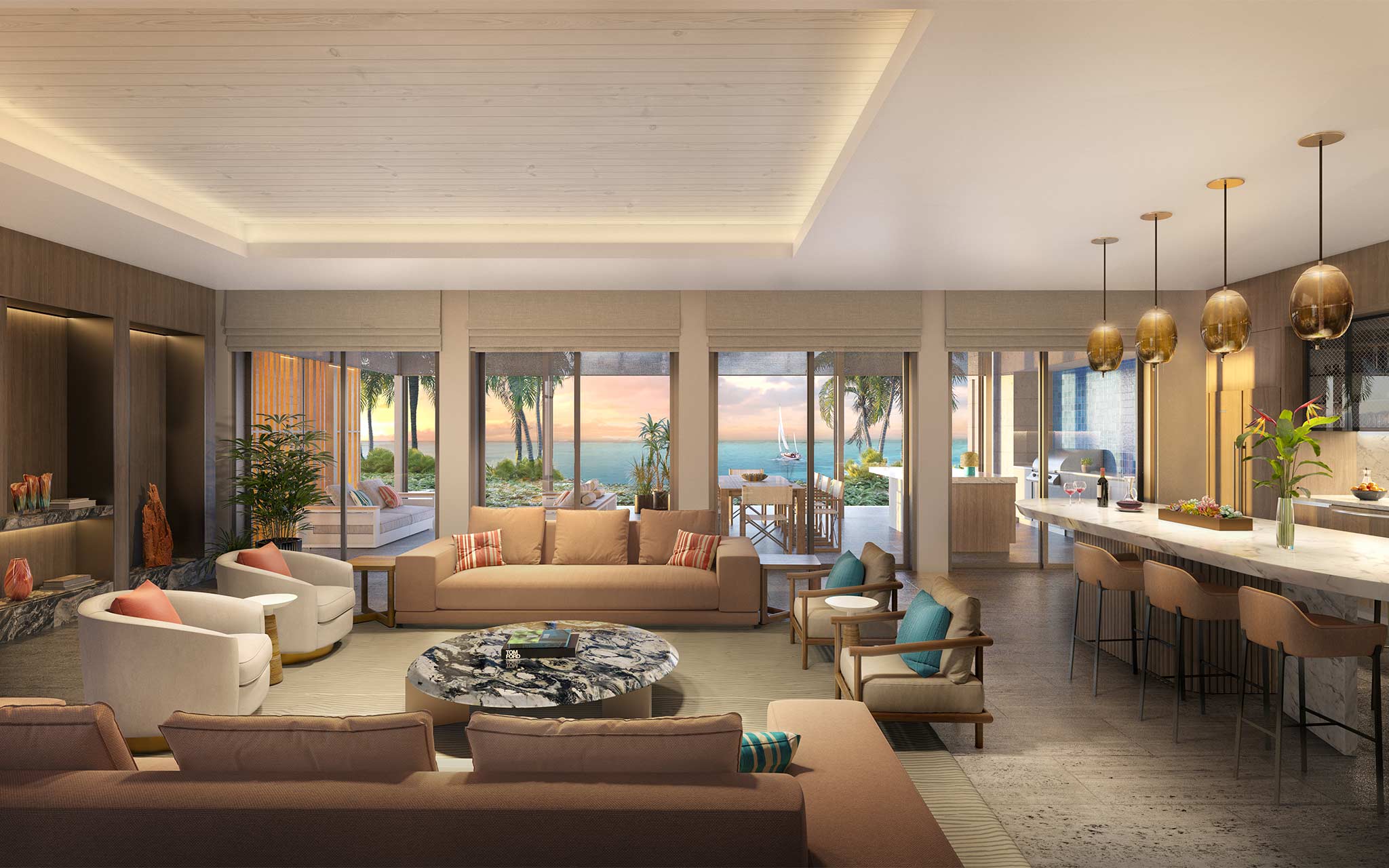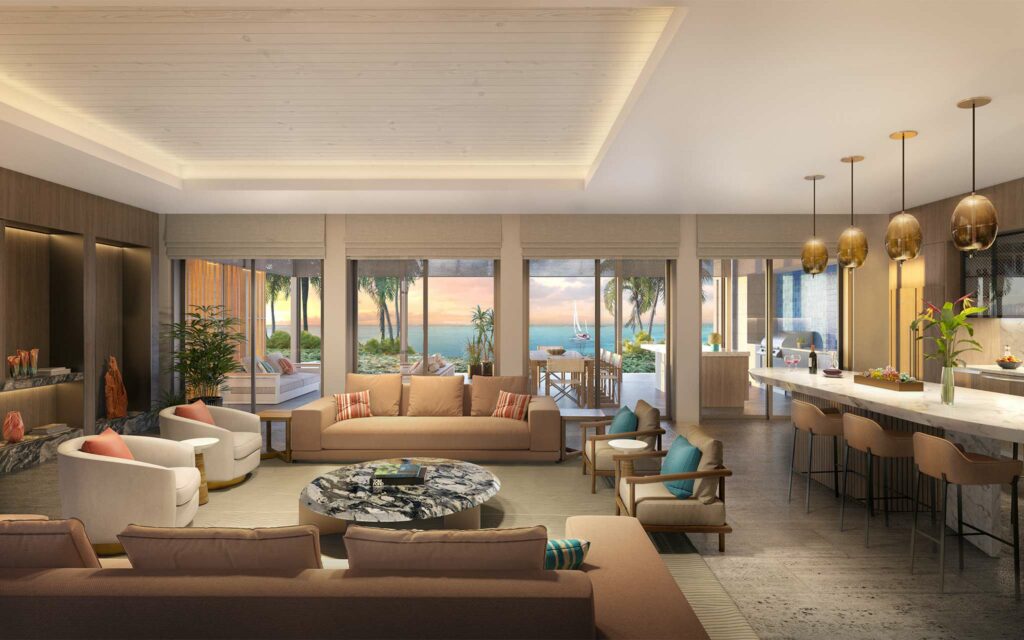 A THOUGHTFUL VARIETY OF OWNERSHIP OPPORTUNITIES
Six unique, spacious, luxurious, beach-front villas invite residents to relax on their private pool deck, terraces, and balconies, all situated on secluded garden acreage. Twenty-five luxury condominium units offer unique layouts in a serviced residential setting. Each residence provides gorgeously appointed spaces; comfortably modern and well-equipped for modern resort living.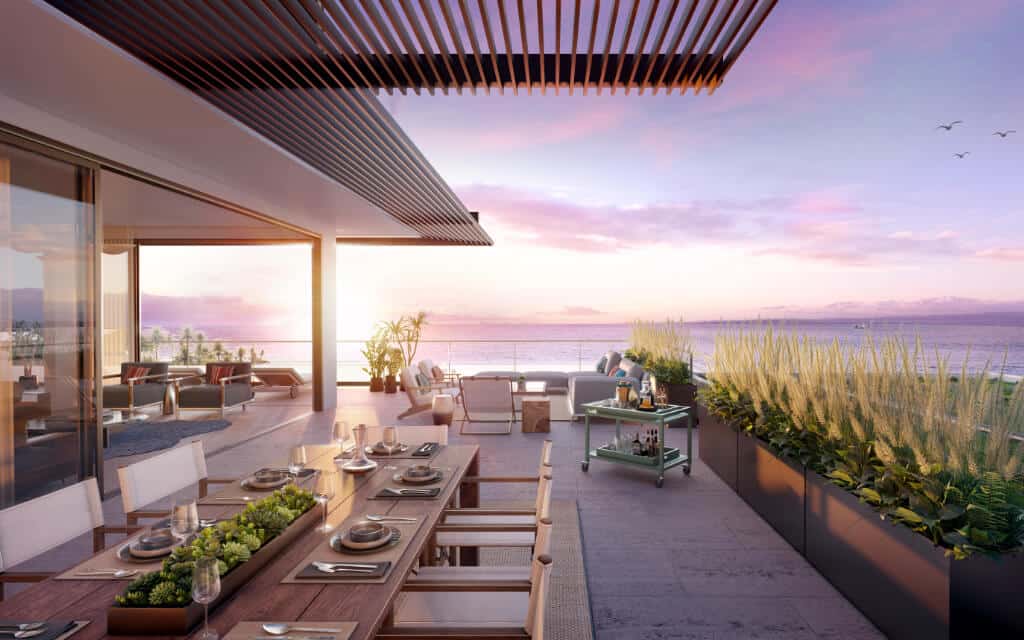 UNFORGETTABLE VIEWS OF SAND, SEA, AND SKY
The property is uniquely sited on a natural peninsula offering the best views on the island: greet the sun to the east over our new yacht-filled private marina, and in the evening, enjoy glorious sunsets to the west over our exclusive cove on Grace Bay. Thoughtfully designed spaces offer dramatic panoramic views from every viewpoint. Floor-to-ceiling windows look over sparkling pools, white sands, crystal clear water, and more.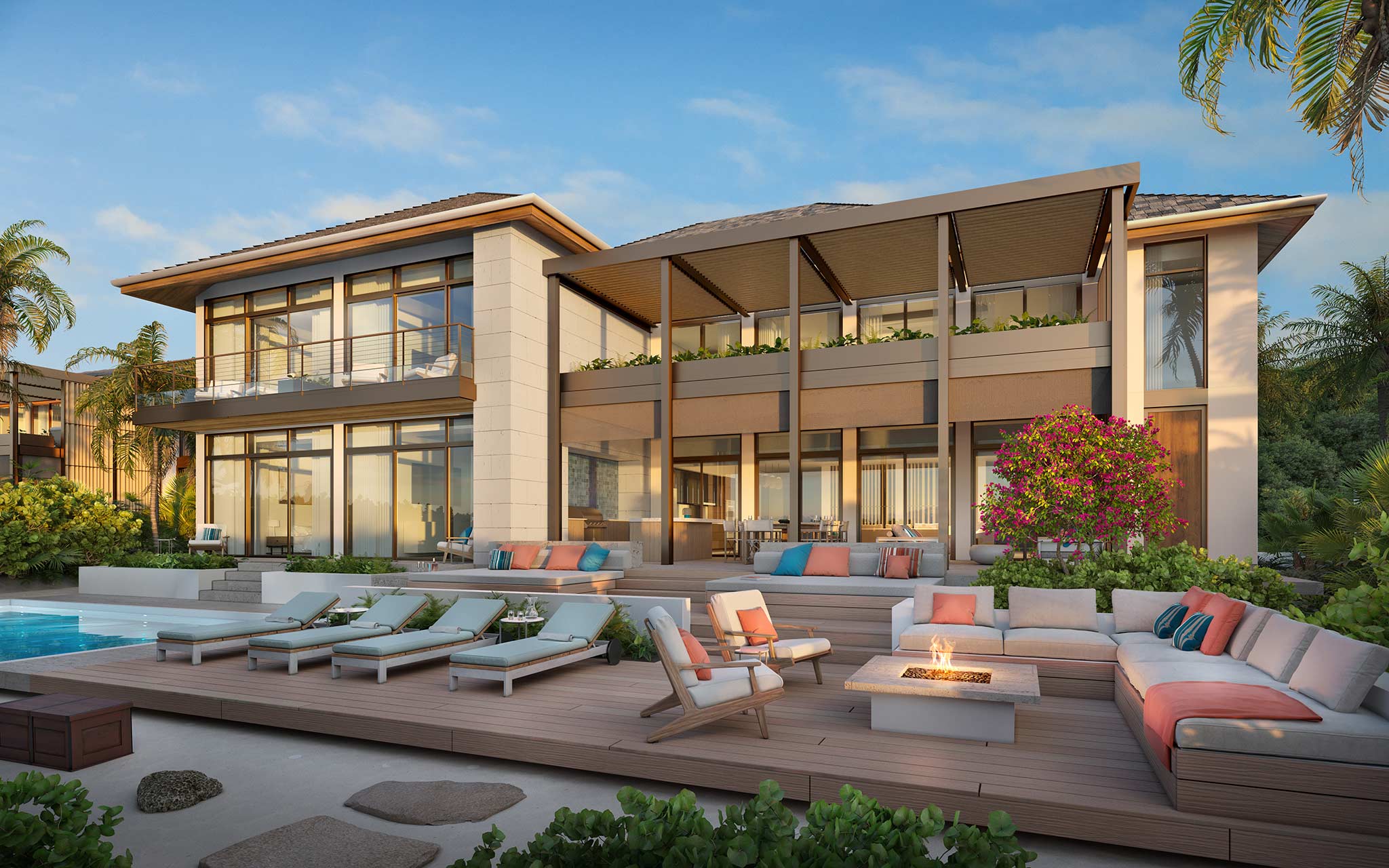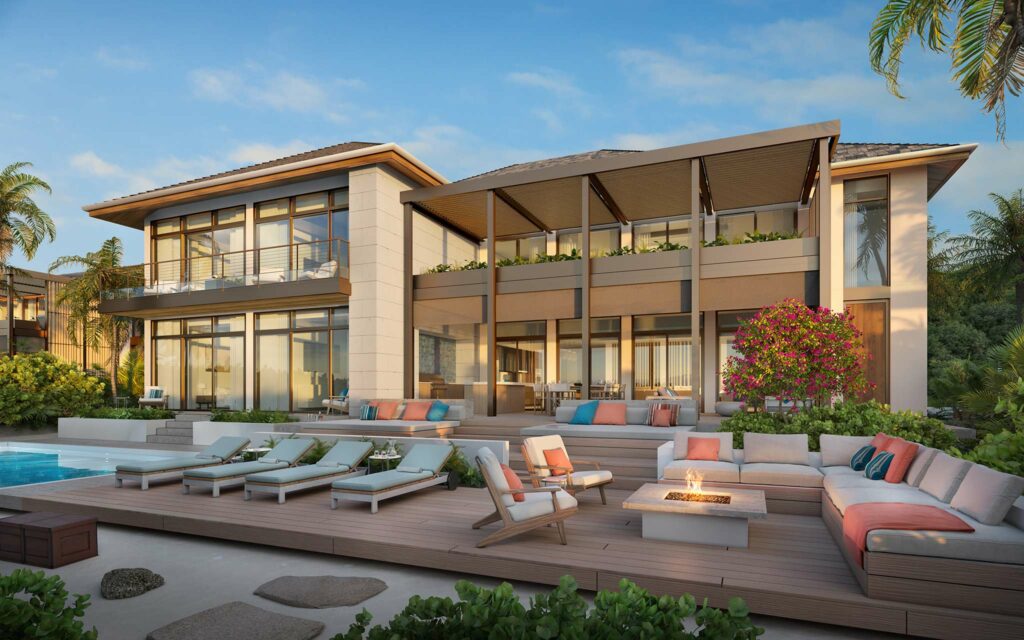 BEST-IN-CLASS AND ENVIRONMENTALLY RESPONSIBLE
As expected by the most discerning residents, the residences include contemporary appointments including luxury appliances, natural stone and wood floors. The resort offers five-star amenities, including concierge services. Perhaps more importantly, the residences provide premier services while maintaining environmentally conscious features throughout – from recycled and responsibly sourced materials to water-conscious appliances and energy efficient systems, as well as participation in the Roots Initiative.