Inspiring Spaces for Elegant Modern Living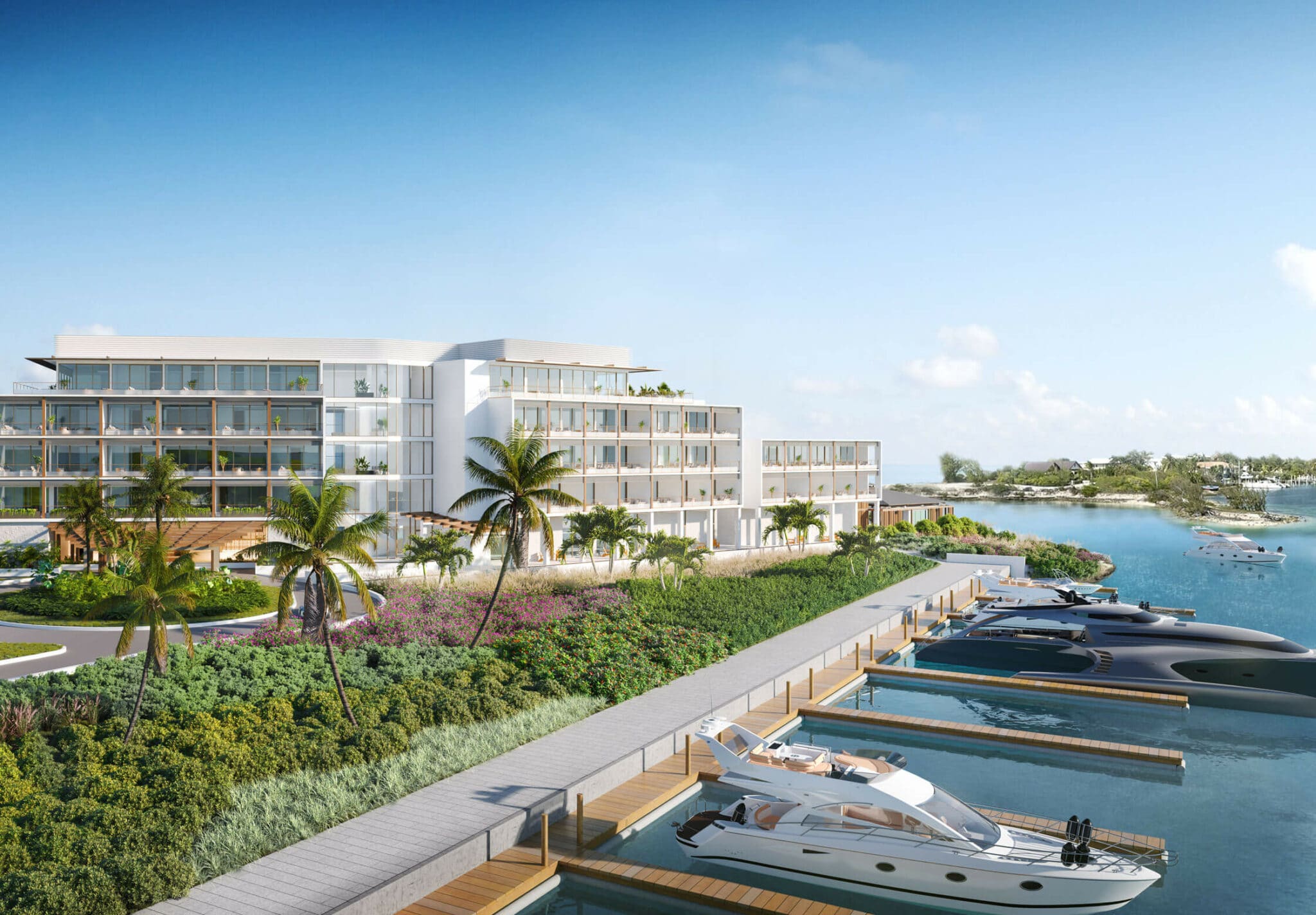 Seamless Blend of Nature & Architecture
The clean lines of our modern architecture, highlighted by wood, stone and lush greenery, reflect and accentuate the natural beauty that surrounds it—from the foliage encompassing the property, to the coastline, to the very contours of the land. The beach club seamlessly blends the pool deck, the beach, and the ocean, offering breathtaking panoramic views of violet-pink sunsets to the west and the dunes of Grace Bay to the east. Likewise, the restaurant terrace blurs the line between hotel and beach, with dining options on the expansive wooden deck to tables in the sand.
RESIDENCES DESIGN
Each of the five spacious, luxurious beach-front villas invites residents to relax on their private pool deck and slice of beach, while second level floor-to-ceiling windows provide the perfect vantage point to take in the beach and ocean. Twenty-two luxury condominium units offer some of the best views on the island, of glorious sunsets in the west, our private cove on Grace Bay, and our new yacht-filled private marina.
Residents enjoy access to a sprawling ocean-front beach club with three private pools and an indoor-outdoor restaurant that stretches onto the sand itself.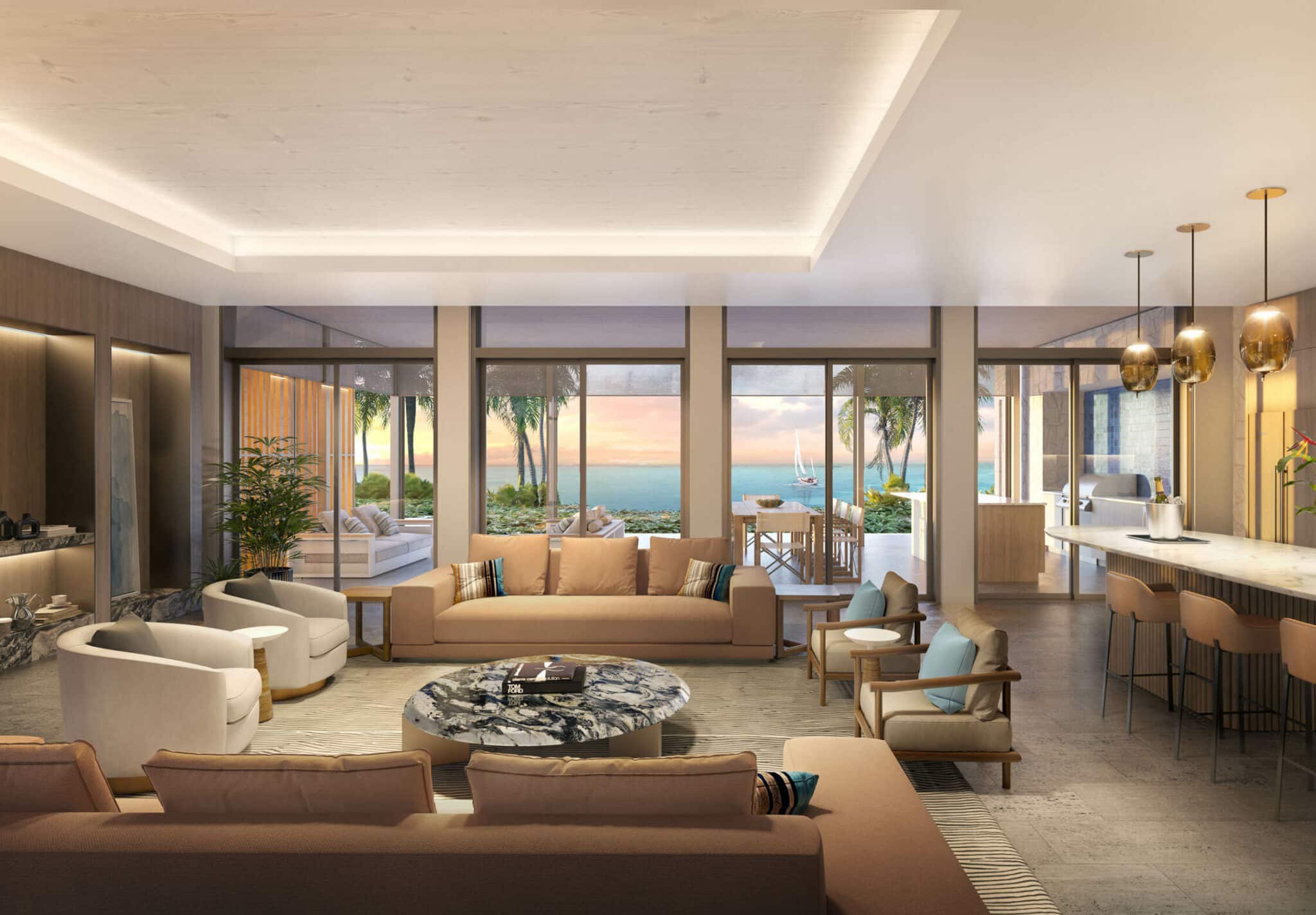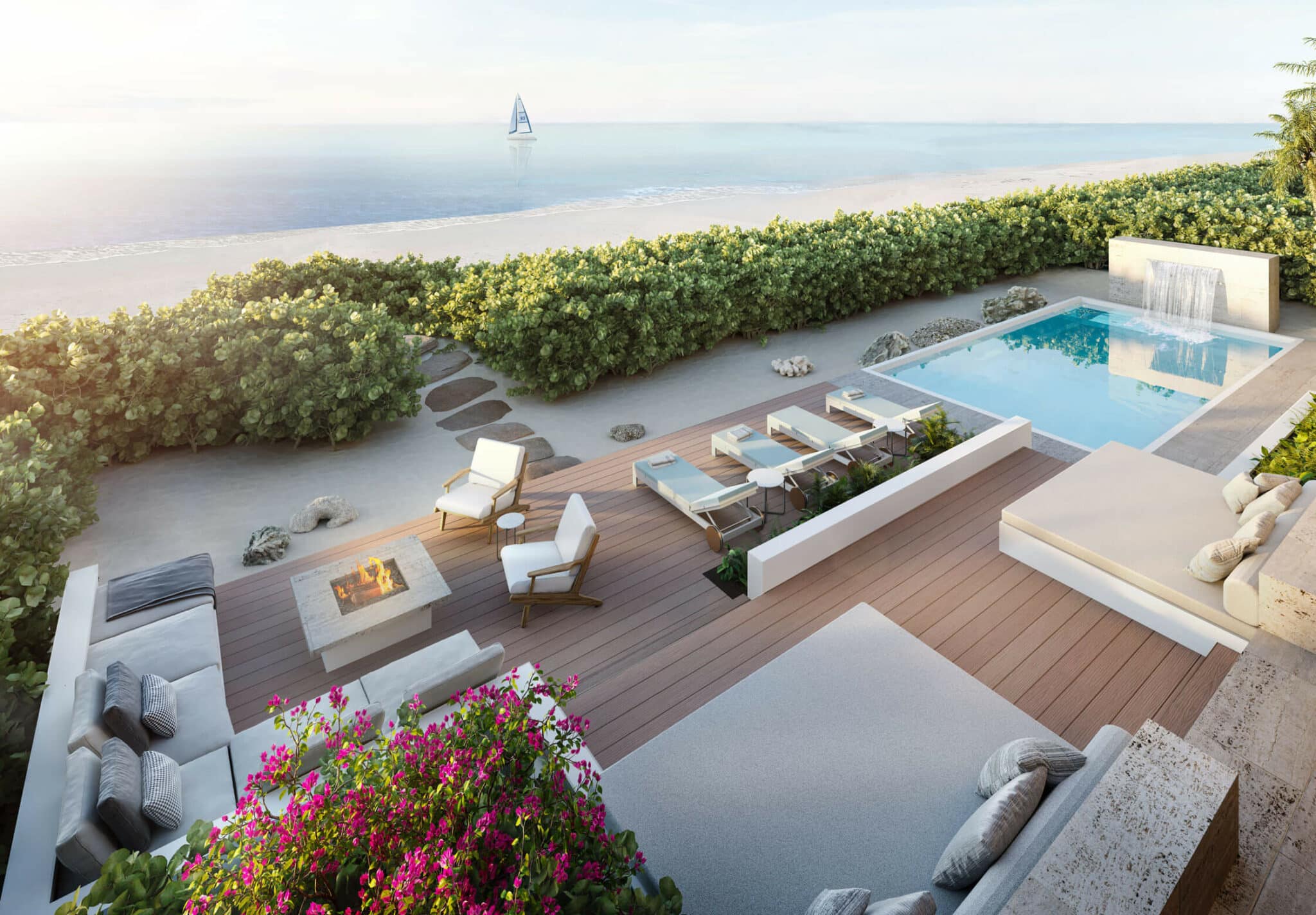 UNFORGETTABLE VIEWS OF SAND, SEA, AND SKY
Our residences and communal spaces offer dramatic panoramic views from every viewpoint. Floor-to-ceiling windows look over our sparkling pool, white sands, crystal clear water, and private marina.